Our electronics repair services can bring your favorite devices back to life!
There's nothing sadder than seeing your laptop flash that horrifying blue screen of death. Or watching your smartphone's screen shatter and crack. Or seeing your tablet stop working. Or getting logged out of your favorite video games due to faulty consoles. We know all of this is cause for stress and frustration. This is why we created Electronics Overhaul. Our electronics repair services are focused on helping you get back your computer, smartphone, tablet, or video game console. We also do some recycling, but more on that later.
Why Hire Electronics Repair Experts
First off, trying to fix your computer or phone by yourself may yield the results you want. But you may also end up making things worse – irretrievably. Leaving electronics repair to the experts is your best chance at getting your computer, phone, or tablet back in one piece (smoke and sizzle-free).
Other repair shops will only flip screens, or be unable to provide you with the solution you're looking for. They may even be downright unhelpful. That's why when it comes to fixing electronics, we like to think outside the box. Electronics Overhaul is a small, independent locally-owned private electronics repair shop that will always offer you several options so you can choose the one that suits your needs the best. Our expert technicians have repaired thousands of electronic devices. We also work our hardest to keep turnaround times as fast as possible.
So leave it to the experts. At Electronics Overhaul, we repair devices others won't touch or can't repair, providing you with the best possible services. That's what you get when you hire electronics repair experts.
Our Services
Our electronics repair services include computers, tablets, smartphones, video game consoles, and recycling. Learn more about each service below.
Computer Repair Services
Are you a laptop or a desktop person? Whatever your preference, we can fix it! Computers have become a worldwide necessity. Whether you work from home, use it to stay in touch with loved ones, attend classes or finish homework, one thing is true: computers have become an essential part of our lives. This is why when our computer crashes, the whole world seems to go down with it. But don't worry! Electronics Overhaul offers professional laptop and desktop repair services. Thanks to years of experience handling software and hardware issues, our team can tackle the majority of your repair needs and issues.
We can help you with:
Tuneups
Virus/Spyware/Adware/Ransomware/Malware removal
Software Installs (including Office, Antivirus, Microsoft Windows, Apple macOS, etc.)
Software Bug Fixes
Password Removals
Data Recovery/Backups/Transfers
BSoD Blue Screen of Death Repairs
Remote Support
Account/Email Setups
Boot Up Repairs
Overheating Repairs
Charging/Power Ports
Water/Liquid Damage Treatment
Desktop Custom Builds
Batteries
Hard Drives
RAM
CPUs
PCI/Add-on/Expansion Cards
Power Supplies
Optical/CD/DVD/Blu-ray Drives
Keyboards
Cameras
Buttons (Power/Home/Volume/etc.)
Laptop Hinges
Trackpads
Speakers & Microphones
Frames/Shells/Chassis
And more! Check out our full computer repair service here.
Phone & Tablet Repair Services
If your smartphone or tablet is broken or faulty, we can help you out! We can repair almost all phone models. Our most common fixes include:
LCD screen/touch screen glass digitizer replacements
Charging port replacements including soldered ones
Battery replacements
Camera removal for security and shipyard jobs
Software bug fixes, common on Google Android and Apple iOS
Password removals
Data recovery/backups/transfers
Water/Liquid damage treatment
Cameras
Buttons (Power/Home/Volume/etc.)
Speakers & Microphones
Check out our full tablet & phone repair service here.
Video Game Console Repair Services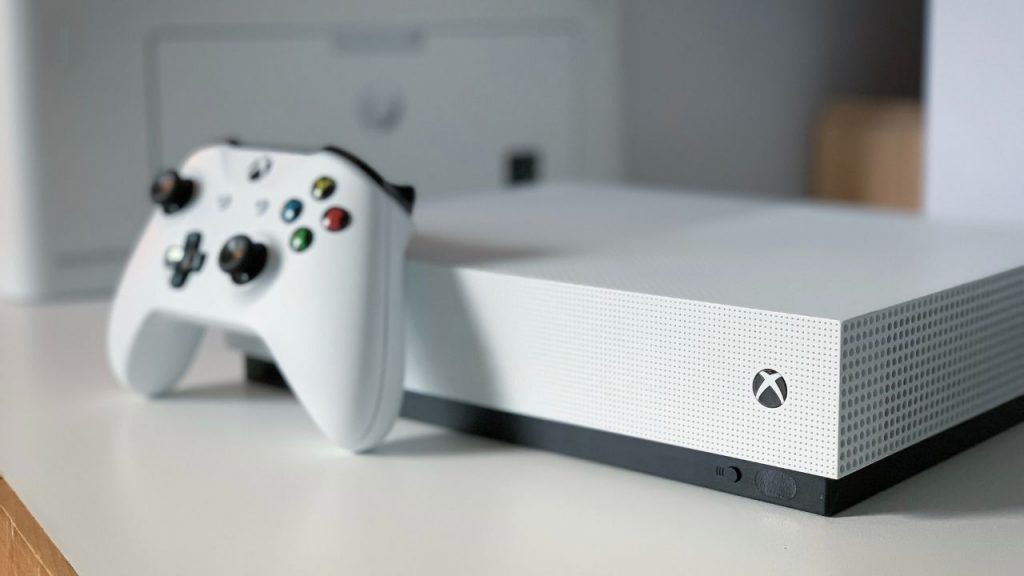 If your Xbox, Playstation, or Nintendo keeps crashing, you're missing out on all the fun. Get back in the game with our video game console repair services! We can help with the following:
HDMI port replacements
Blu-ray/DVD drive and disc reading errors
Overheating and fan repairs
Corrupt software/firmware repairs
Hard drive upgrades/replacements
Controller repairs (drifting analog/joysticks, mushy buttons, battery replacements, etc.)
Screen replacements on portable consoles
Power/charging ports on portable consoles
Never miss another raid, battle, mission, or race. Check out our full video game repair service here.
Electronics Recycling Service
According to Statista, only 20% of electronic waste is documented, collected, and recycled. "Instead, large volumes often end up in landfill sites. Due to the hazardous materials that are often used in electronics, e-waste is a growing environmental concern worldwide."
But helping the environment is easier than you imagine. If your electronics are too outdated, or you want to upgrade your current devices, we can help you out! We accept electronic devices for recycling purposes, as well as metal. Our standard recycling procedure includes wiping the storage drives to clear any user data and protect your privacy. Learn more about our recycling service here.
Conclusion
Fixing your electronic devices doesn't have to be a nightmare. At Electronics Overhaul, we have your back. We can help you find the right solution for your smartphone, computer, tablet, or video game console. Or if you aren't looking to fix any devices and would rather upgrade your device while helping take care of the planet, we can also help you recycle your electronics! Feel free to give us a call, send us an email, or come visit us in person.